Meet Your Instructor: Lauren D'Amelio Ventre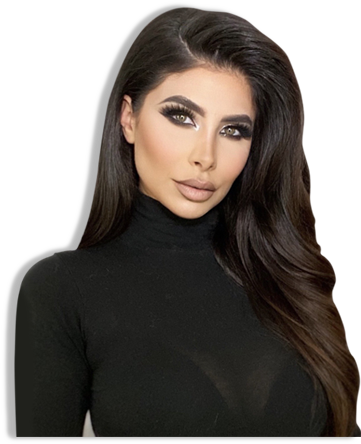 I have been in the beauty industry for the past 16+ years, I am a fully licensed Cosmetologist specializing in Bridal, Education & Film. I have been featured on major networks such as MTV, BRAVO, VH1 as well as E! and have worked countless New York City fashion shows for the Bridal industry's top designers.
My commentary and work has been published in Allure, Readers Digest, Shape, Buzzfeed, Bustle, Well and good, NYLON, Oprah mag, Hollywood life, and many more.  I Have educated thousands of makeup artists around the world, helping create breakthroughs in their artistry and business.
I strongly believe in always furthering my own education and will be showing you my personally recommended tips and tricks that I have learned through my years of experience.
My Mission – Make Each And Every Client The Best Version Of Themselves.
ENHANCE: By enhancing one's natural beauty and hiding the less desired areas, we are able to make someone look and feel like the best version of themselves.  Investigation is key when it come to this – you need to find out subtle yet crucially important information about what your client likes most about their own self, other small details that matter to them individually (such as what side they prefer in photos), and what they may want to hide.
A "Before" photo of your client with no makeup on is a very useful and helpful tool. It will show you their symmetry, skin tone, undertone, any discoloration in the skin, and also help you see their actual skin type (if they look shiny or overly dry in areas). Asking for makeup inspiration photos or photos that they like most of themselves will help you to further understand what their desired outcome truly is.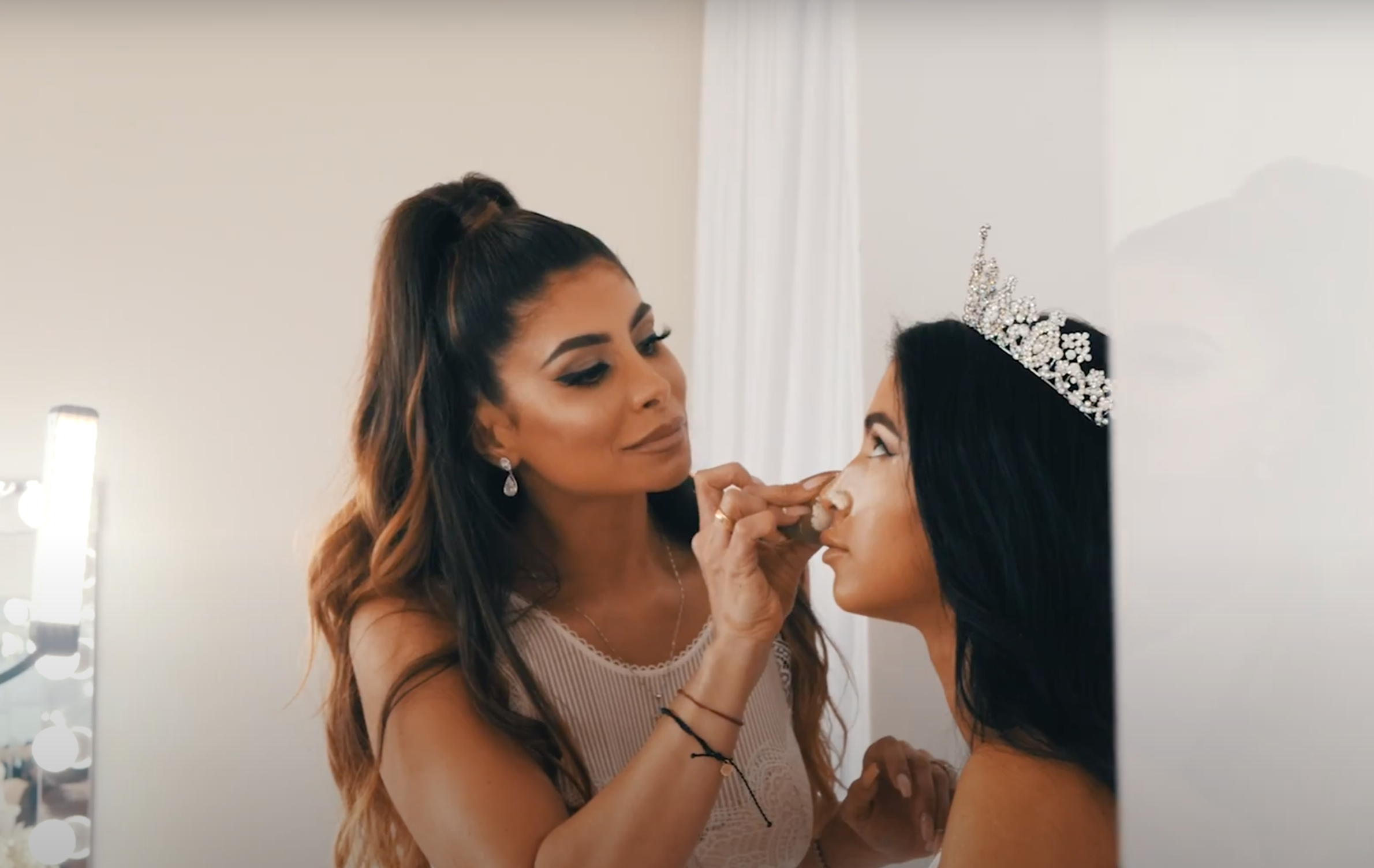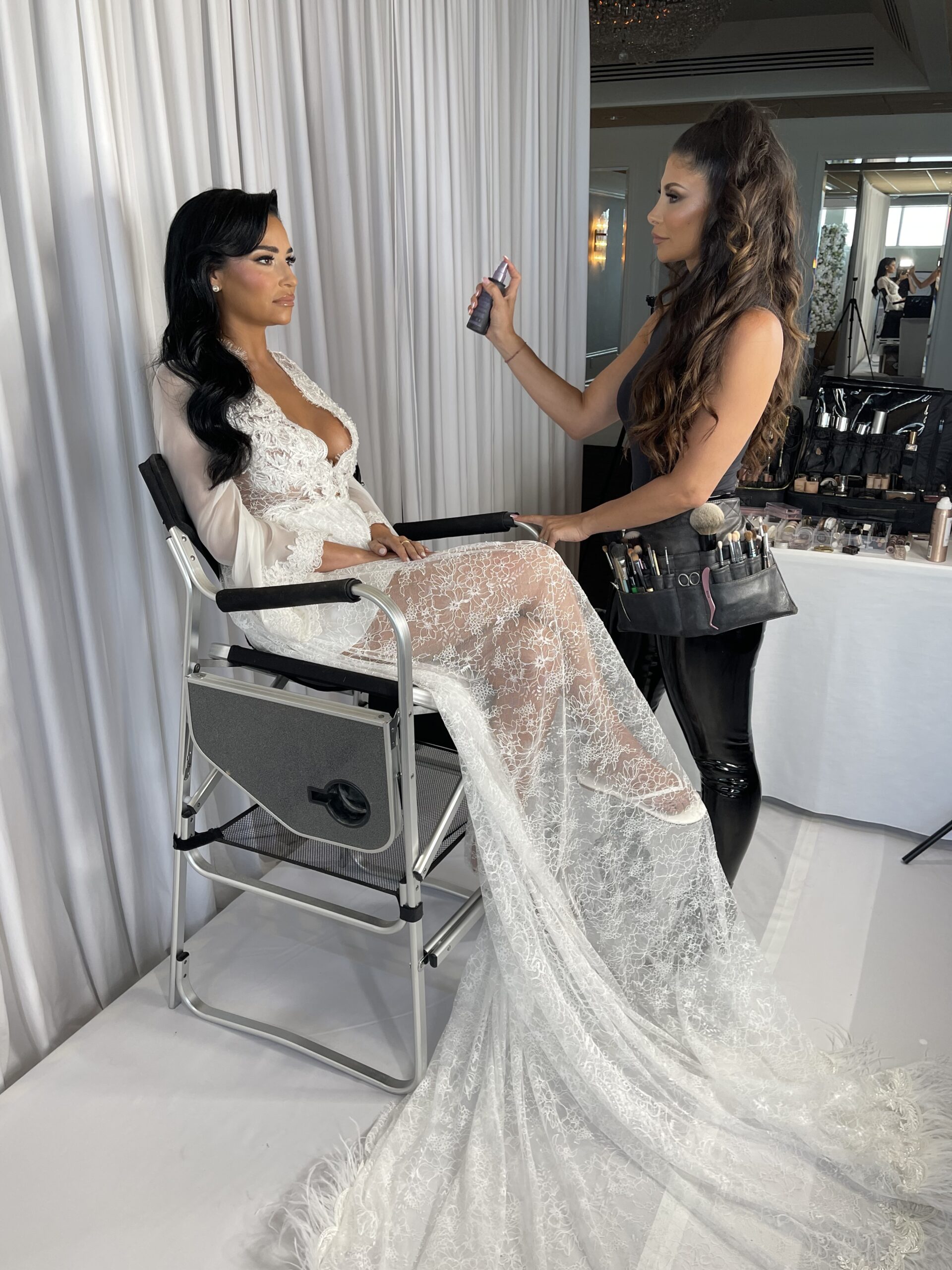 HIGHLIGHT & CONTOUR:  Imitating the structure of the more desired side of the face on the opposite side will enhance their symmetry & make them feel more attractive from all angles! They may prefer the right eyebrow over the left, and the left jaw line over the right. Using Highlighting and Contouring methods, we can help them achieve their symmetrical end goal.
Understanding face shapes is extremely important – this will help you visualize where highlighting and contouring is necessary, (highlighting only what you want to enhance or draw/pull forward), as well as contouring areas where you want to reduce or recede. Knowing the difference between where to use Matte Highlight and Shimmer Highlight is also very important. Shimmer Highlight is a product we use to lift and draw attention to certain areas, whereas Matte Highlight can be used to help re-shape the face, brighten and correct symmetry.
For example: If someone wants to enhance their cheekbone, you would contour under their zygomatic bone – this will make that area recede. Then, place the matte highlight above the bone to make it appear larger. (You can place additional Shimmer Highlight at the highest point of the Matte Highlighted area to lift the area and intentionally draw attention there to further complete the look).
COLOR CORRECTION: The Color Wheel is a great tool for understanding color correction on the face. It will help you further understand your clients' undertones and how to properly correct discoloration. In order to decide what color to use for correction, look at a color wheel and find the color that is the opposite of the one you are trying to correct. This neutralizes the unwanted color and preps skin for concealer.
For example:  Since the skin under our eyes is extremely thin, on some clients you will see darkness under their eye in a shade of Blue – you can color correct with Orange. (Also it is very important to determine the shade of corrector you use – if they have a dark complexion you can use a darker orange, if they have a lighter skin tone you can use a lighter orange/peach tone).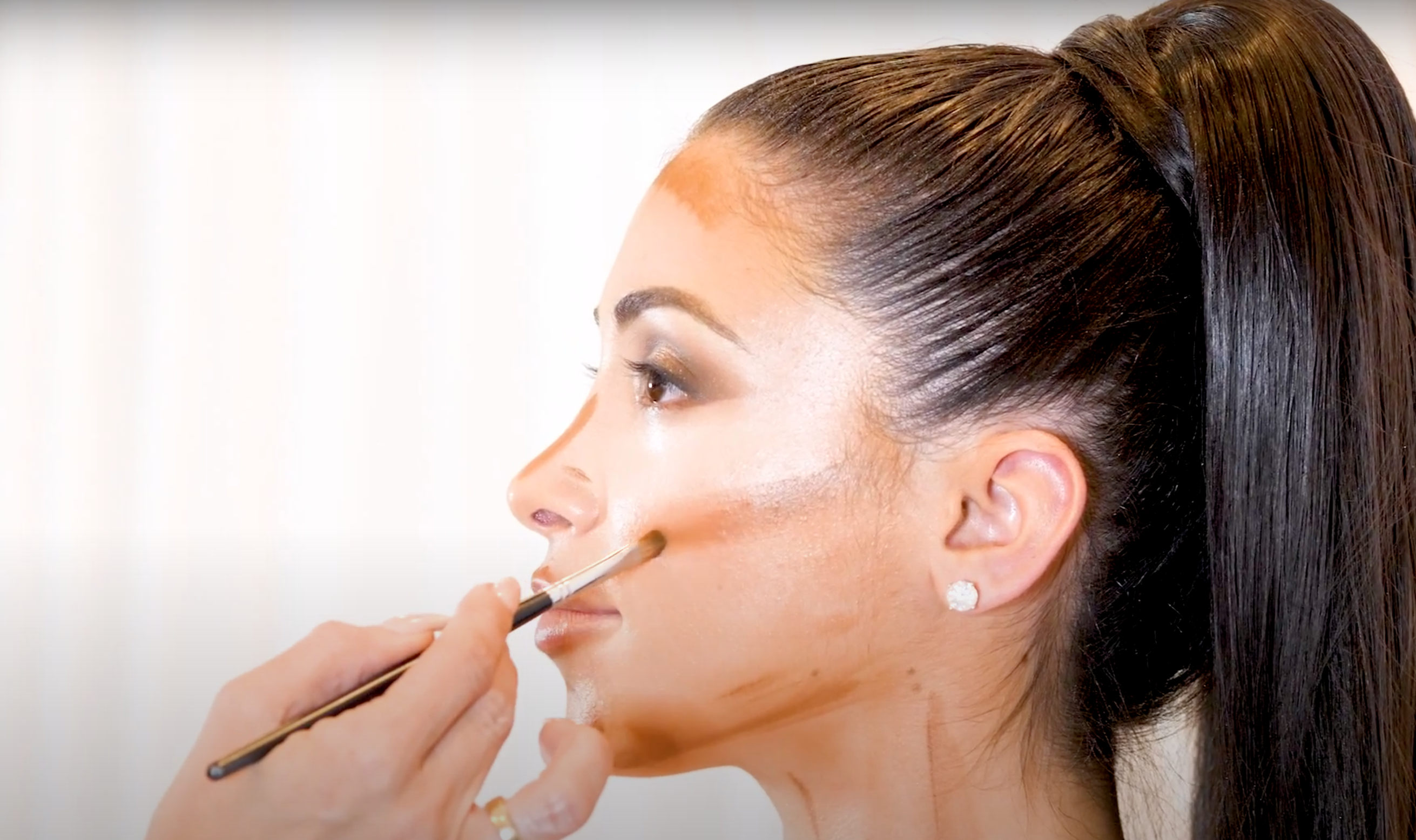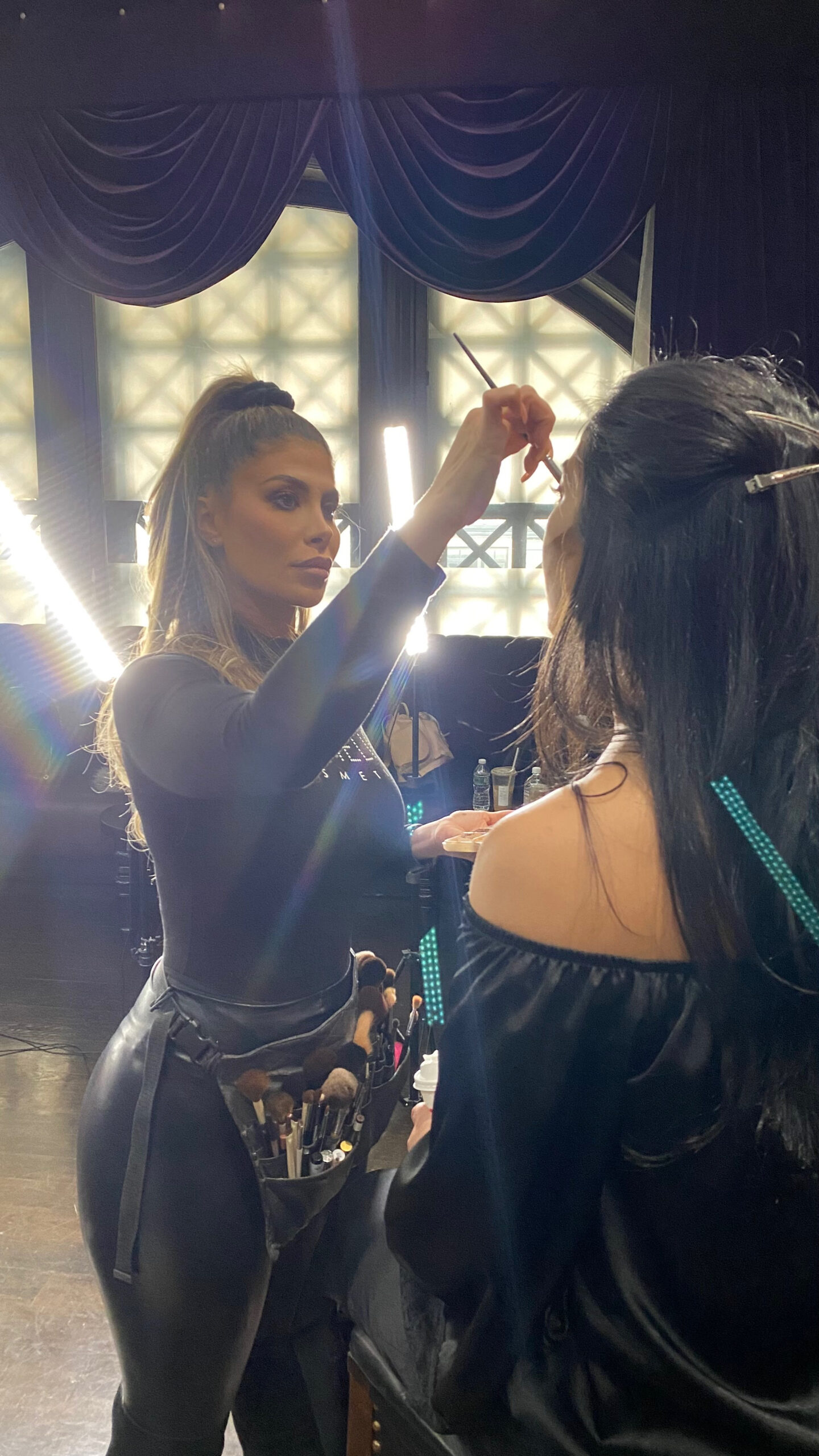 SKIN TYPE:  There are 4 main types of skin:  Dry, Combination, Oily & Normal.
Identifying which skin type your client has is crucial to accurately determine what Skin Care you use. Prepping the skin properly will give you the best end result and ensure that the makeup will last all day for your client. You can determine your clients' skin type by asking them how their skin feels after washing their face:
If their skin feels tight: it is a sign of being DRY.

If they feel shiny or greasy all over: that is a sign of being OILY.

If they feel tight in some areas but get shiny in others: that is a sign of having COMBINATION skin.

If their skin does not feel tight and does not feel greasy: that is a sign that they have balanced, NORMAL skin.
Skin care examples:
In oily areas, you should use moisturizers that are gel-based, possibly even an oil control if needed.
In Dry areas, you should use serums and cream based moisturizers.
GOAL: Before starting your client, have a GOAL outcome. Understand what you want to achieve prior to the makeup application. This will keep you on track for the best outcome! Create a professional EXPERIENCE that your client will never forget!  
Beauty Is In The Eye Of The Beholder